Travel

Bruneck (Brunico in Italian) is in the northern tip of Italy, in South Tyrol (Südtirol, Alto Adige), a region with three official languages (German, Italian, and Ladin).
By plane one may fly to Verona (Italy), to Innsbruck (Austria), or to Munich (Germany, the closest large airport). To reduce visa troubles, people from outside Europe might want to land directly to Italy: airports of Bologna, Venice and Milan could also be considered.
In all cases one then takes a train to Fortezza/Franzensfeste (two hours trip from Verona, three hours and a half from Munich). In Verona there is a bus going every 15 minutes from the airport to the train station.
In Fortezza/Franzensfeste one switches to local trains getting to Bruneck.
In alternative, there are also shuttle services from the main airports, just google "shuttle bruneck airport" to find a few options. These shuttles might be more expensive than public transport.
At the main train station "Bruneck" (Brunico):
If instead you feel like walking, the closest train station to the school venue is "Bruneck Nord" (Brunico Nord). From there one has a path of about 20 minutes (1.5 km, see the map) with a final uphill way.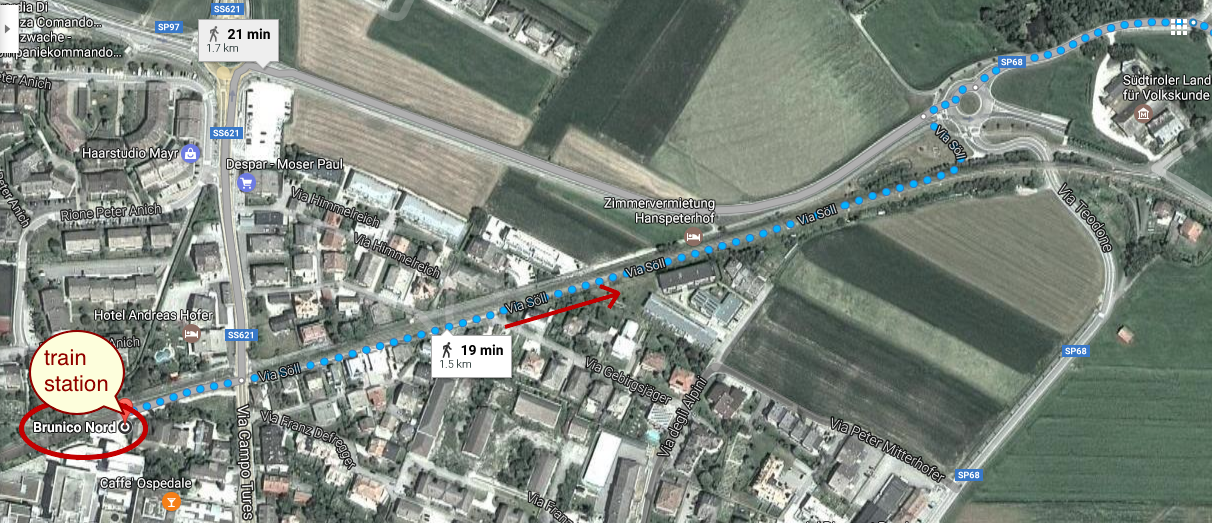 Venue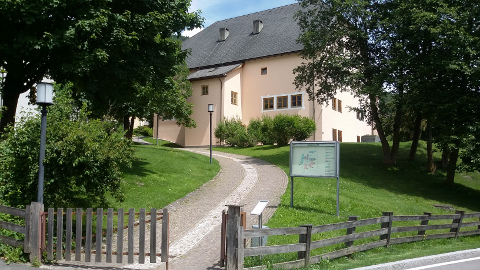 The venue of the school is at the Fachschule für Landwirtschaft, via Gänsbichl 2, Dietenheim (Teodone), in a neighborhood of Bruneck.
The structure is endowed with seminar rooms, bedrooms, and recreation areas.
Students' rooms include two beds and independent bathroom in a wing that will be reserved for women, while in the main building there are mostly triple rooms with shared bathrooms.